Polsko-Szwajcarska
Izba Gospodarcza
Dążymy do bycia liderem bankowości prywatnej, o jednocześnie wybitnych kompetencjach w zakresie bankowości inwestycyjnej. Dzięki zrównoważonemu podejściu maksymalnie wykorzystujemy możliwości, oferowane przez rynki wschodzące, na czele z Azją i Pacyfikiem, przy jednoczesnym skupieniu się na istotnych dla nas rynkach rozwiniętych, z naciskiem na nasz rynek macierzysty, tj. Szwajcarię.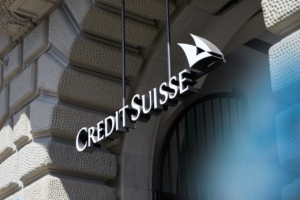 Expression of interest – Jobs for candidates impacted by the war in Ukraine
Aplikuj
Wybrane miasta
Warszawa,Wrocław
Your field of responsibility
If you are looking for a job in Poland we look forward to getting to know you! Express your interest in joining Credit Suisse teams in Poland!
All applications will be reviewed by our Experienced Recruitment Team, who will evaluate your skills against current and future opportunities. You can also set up a job alert ensuring you are kept up to date as roles are advertised.
Our Wroclaw and Warsaw sites offer an excellent opportunity for talented individuals in
Finance
Banking
Operations
HR
IT
Risk
Audit
Compliance
Your skills and experience
We will navigate you through the recruitment and right to work process.
How does it work
Apply directly.
We will review your profile and contact you to find the right role.
Interview will be organized to introduce you to the Hiring Managers.
We will also take care of your right to work process.