Polsko-Szwajcarska
Izba Gospodarcza
Dążymy do bycia liderem bankowości prywatnej, o jednocześnie wybitnych kompetencjach w zakresie bankowości inwestycyjnej. Dzięki zrównoważonemu podejściu maksymalnie wykorzystujemy możliwości, oferowane przez rynki wschodzące, na czele z Azją i Pacyfikiem, przy jednoczesnym skupieniu się na istotnych dla nas rynkach rozwiniętych, z naciskiem na nasz rynek macierzysty, tj. Szwajcarię.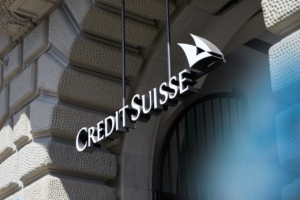 Internships at Credit Suisse
Aplikuj
Your growth is our priority. Credit Suisse offers you the ideal environment to start a successful career, attractive benefits, excellent training and managers to support your development.
We are a leading wealth manager with strong global investment banking capabilities founded in 1856. Headquartered in Zurich, Switzerland, and with more than 45,000 employees from over 150 nations, we are always looking for passionate people to make an impact for our clients and communities.
Credit Suisse is committed to providing equal employment opportunities, regardless of ethnicity, nationality, gender, sexual orientation, gender identity, religion, age, civil partnership, marital or family status, pregnancy, disability or any other status that is protected as a matter of local law.
Credit Suisse is an equal opportunity employer. Welcoming diversity gives us a competitive advantage in the global marketplace and drives our success. We are committed to building a culture of inclusion with a deep sense of belonging for all of us. We will consider flexible working opportunities where possible. Our bank provides reasonable accommodations to qualified individuals with disabilities, as well as those with other needs or beliefs as may be protected under applicable local law. If you require assistance during the recruitment process, please let your recruiter know.