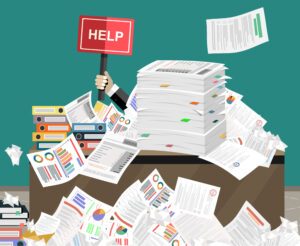 Sometimes in business there is no time to lose – the customer is waiting and you need to quickly make an offer or sign a contract. The deal is urgent, it should be finalized within a week, but… there are still several hundreds of pages of documentation to be translated.
How long will it take? – our clients often wonder when they order a translation under time pressure.
It obviously depends on the number of pages, but the translation of large files usually takes from a dozen to several dozen days.
Too slow? That's true. In a dynamic business environment, you need to react faster.
That's why at BALAJCZA we have a special mode for express orders, where we bring forward the delivery times – both for small and large orders. We look at each order individually and engage all available translators to deliver the translation to the client as soon as possible.
However, speed is not the only advantage of ordering high volume translations from Balajcza – we offer an additional discount for large orders!
Do you need your translation right away? We will make sure that you don't lose any business opportunity.
Contact us to get a quote and arrange a time:
balajcza@balajcza.pl
Telephone number: 22 643 47 94, 98; Mobile phone: +48 601 913 918
www.balajcza.pl