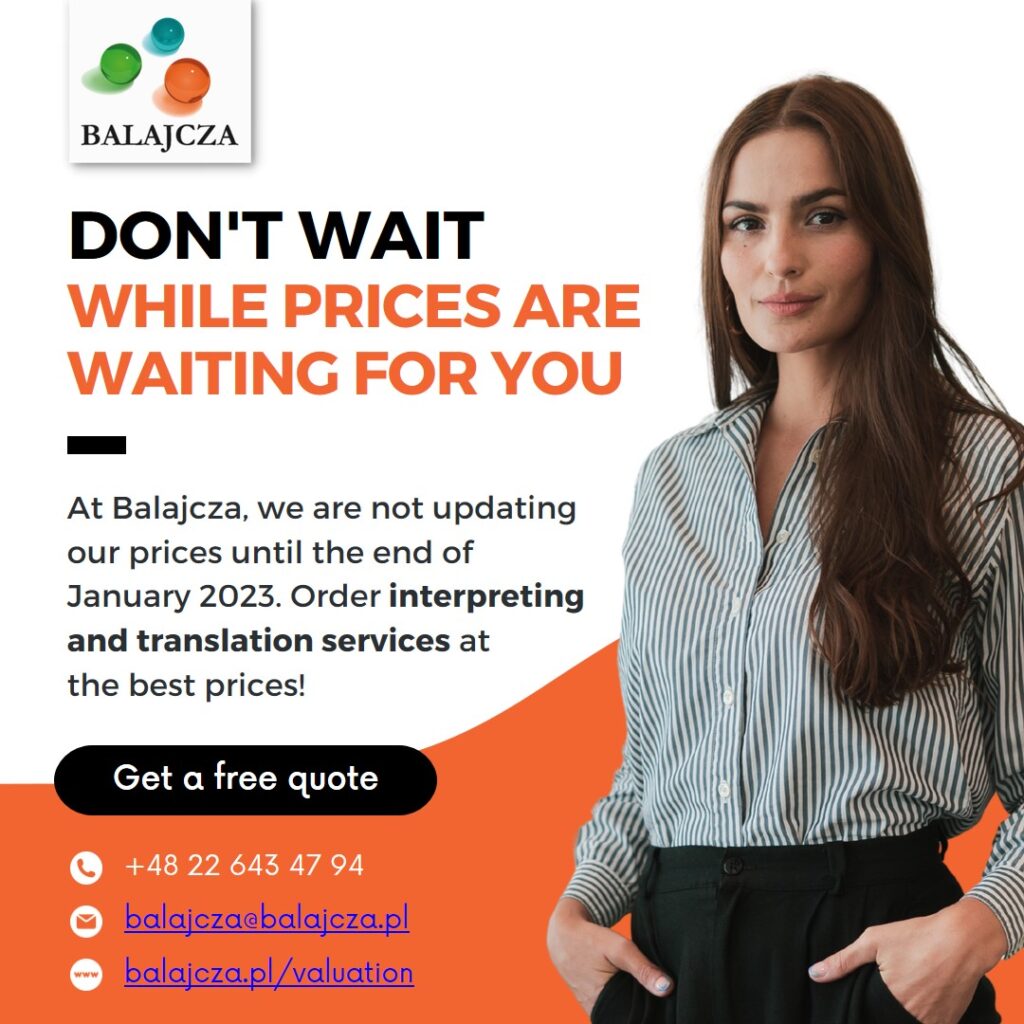 Since the beginning of the new year, we have observed price increases all around.
However, we have decided to go another direction at Balajcza Linguistic Services and we have some good news for you:
We did not raise our prices during 2022 and, with a view to supporting our clients' business, neither will we in January 2023.
Until the end of January, you can use our services for the lower cost of last year's prices. The date taken into account is the date that the request got accepted for execution.
We want our customers to boldly launch new projects at the beginning of 2023, and not worry about the budget.
Therefore, our language support services:
interpreting and translation (including the so-called sworn translation)
language support during conferences
foreign language courses
are all at your fingertips… and at a predictable price.
Therefore, all Chamber members who might need an assistance of a translator, an interpreter or a lecturer are welcome to contact the Balajcza office at:
balajcza@balajcza.pl
+ 48 22 643 47 94
You can also comfortably request a valuation by filling a form available on the website:
www.balajcza.pl/valuation
In conclusion, it's not worth standing by – the best moment is… now.