Tuesday, 17 May 2022
8 am-9 am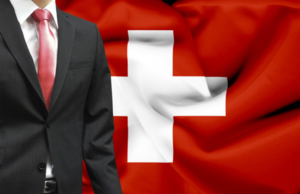 The Swiss Confederation is unusual in many ways. This small country with its ethnic, religious and cultural diversity is united by Willensnation – the desire to live together.
How is it possible to communicate effectively in a country with as many as four official languages? This and other questions will be answered on Tuesday, May 17, at 8 a.m. during our Online Breakfast "Switzerland – Cultural Differences in Business".
We will cover topics such as:
dress code for a business meeting
taboo subjects
culinary boundaries dividing the Swiss
whether punctuality is important in the "land of watches"
what the president of Switzerland drives to meetings
The meeting will be held by Kamila Radzyńska – business coach, specialised in intercultural communication, member of SIETAR Polska, R&D Manager experienced in foreign trade, romanist, passionate about the Far East, and winner of the Knowledge about France Competition organised by PR III radio and France Inter.
The meeting will be held in Polish.
To confirm your participation, please contact:
Timea Balajcza, spotkania@balajcza.pl
tel.: +48 601 913 446
By signing up for the webinar, you consent to receiving marketing information from BALAJCZA sp. z o.o. and the processing of personal data in accordance with the Data Protection Policy published on the website balajcza.pl

Please be informed that the participation in the "Online Breakfast with BALAJCZA" and "Online Workshops with BALAJCZA" is tantamount to consenting to the use and dissemination by the organizer, i.e. BALAJCZA sp. z o.o. (KRS 0000659805), of the image of the persons participating in the "Online Breakfast with BALAJCZA" and "Online Workshops with BALAJCZA" provided for in Article 81 of the Act of February 4, 1994 on Copyright and Related Rights.