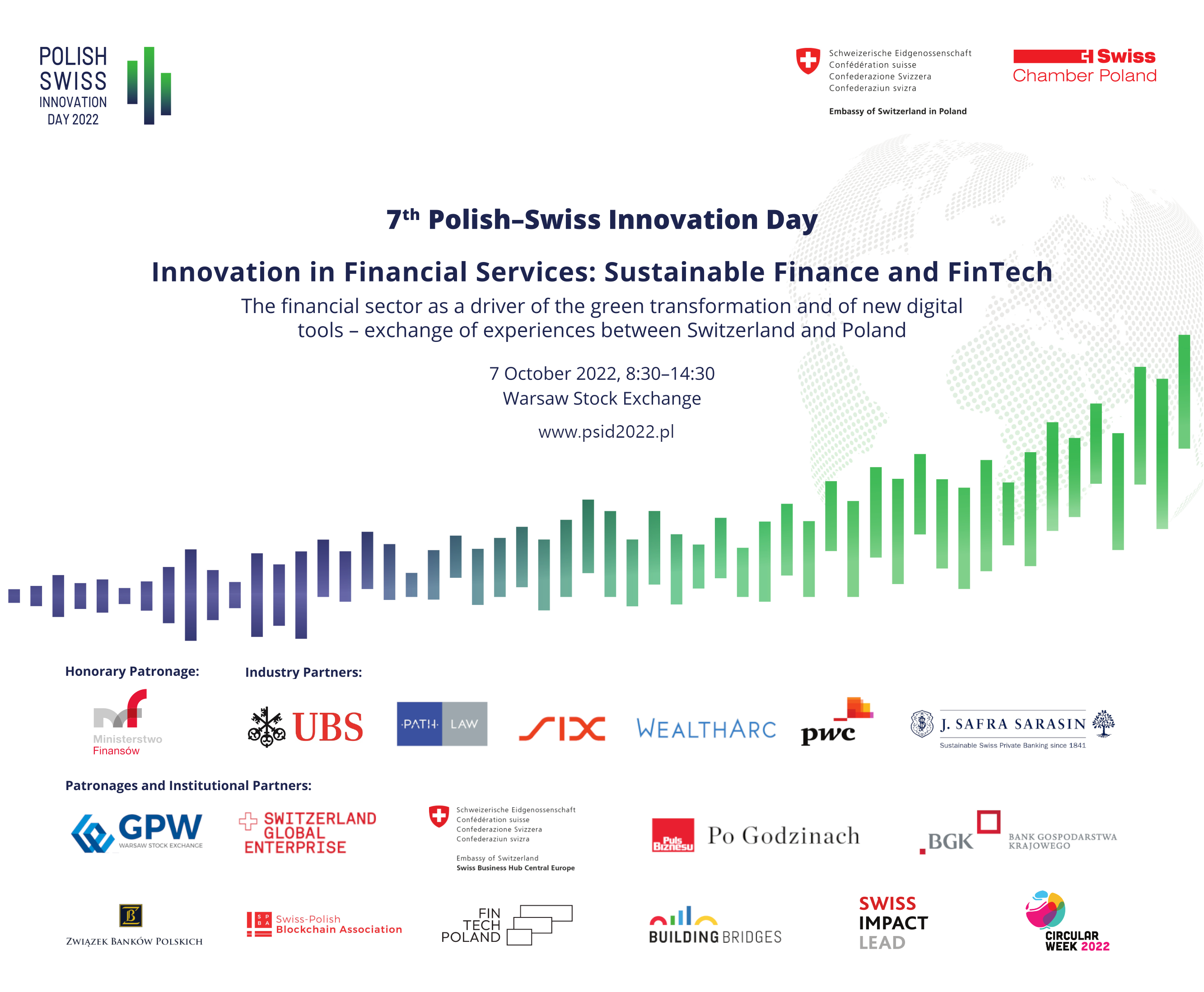 On October 7, 2022, the 7th edition of the Polish – Swiss Innovation Day conference was held, the topic of which was innovation in financial services and FinTech. The conference was a hybrid – the event was attended by over 120 people and over 130 people followed it online. The venue of the conference was the Trading Room of the Warsaw Stock Exchange.
We would like to thank all the Industry and Institutional Partners who contributed to the implementation of this event, as well as all the speakers whose substantive contribution made the event valuable and inspiring for all participants.
Recordings of live broadcasts in three language versions are available at the following links:
BROADCAST ORIGINAL LANGUAGE VERSION
We invite you to view photos from the event now. Interviews and a film report from the conference will also be available soon.