Date:
23.02.2021, 11:00 - 12:30
Location: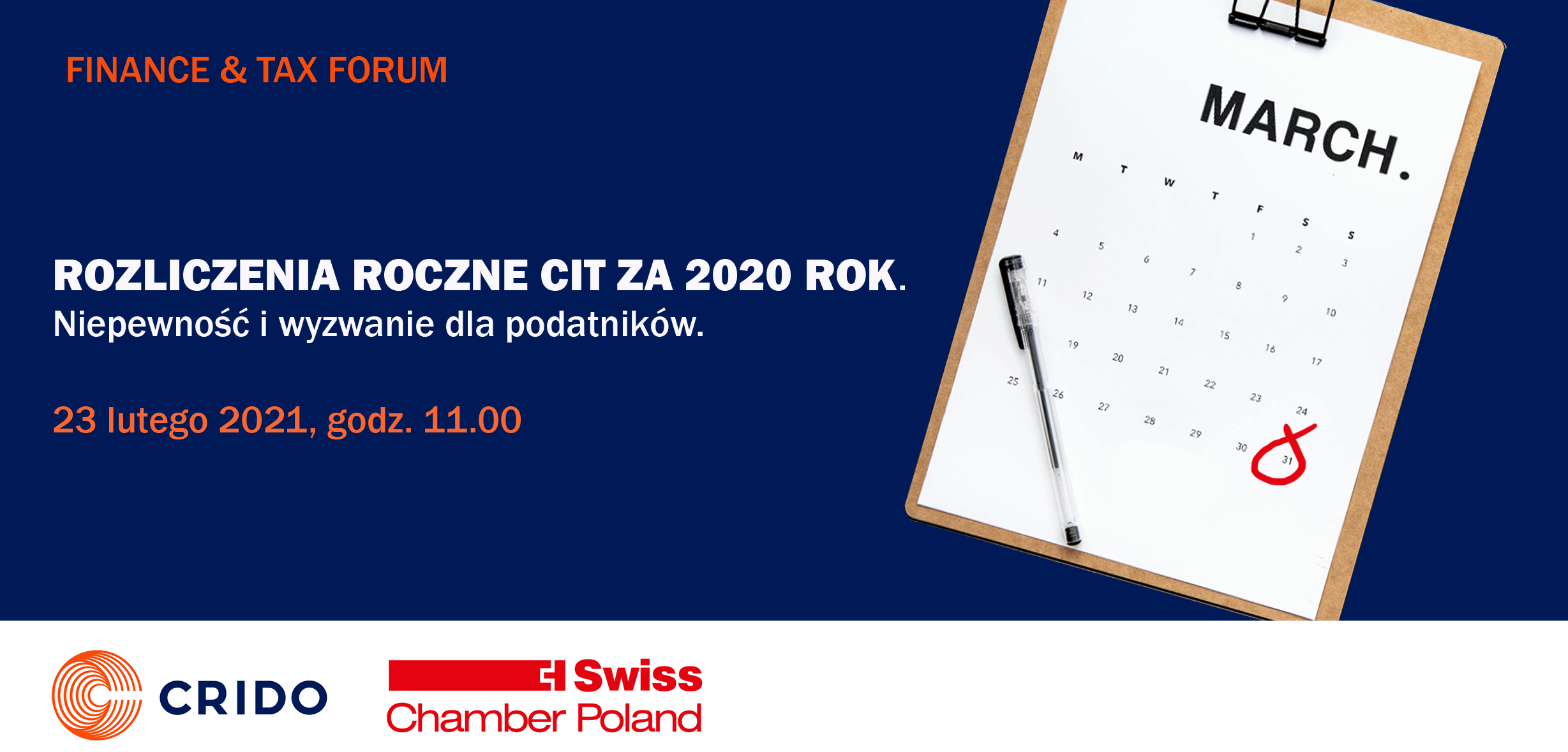 We cordially invite you to the
Finance & Tax Foru
m, which will be held on February 23 at 11.00, of course in the online space. The partner of the February edition of the event is
CRIDO
, and the topic:
Annual CIT settlements for 2020 - uncertainty and a challenge for taxpayers.
For many entrepreneurs, 2020 turned out to be a year of uncertainty and challenges caused by the COVID-19 pandemic. In the sheer volume of regulations introduced under successive Anti-Crisis Shields, taxpayers could omit some of the significant changes to CIT.
In connection with the upcoming end-of-year settlement, it is worth looking back and summarizing the issues that should be considered before submitting a CIT  for 2020.
During the webinar, part of the Finance & Tax Forum series of meetings, CRIDO tax experts will discuss issues that taxpayers / income tax payers should pay attention to in particular when preparing the annual settlement.
The lecturers will tell, among others about:


reliefs and facilities introduced in the field of CIT in connection with the pandemic under the Anti-Crisis Shields,


the status of legislative changes and the latest practice in the field of withholding tax,


the latest practice regarding significant changes in CIT from the last period (including debt financing costs, limits on the costs of intangible services, sources of income in CIT)


Leader:
Małgorzata Piłat, manager in the CRIDO tax advisory team
Mateusz Stańczyk, partner in the CRIDO tax advisory team
If you are interested, please contact: mb@swisschamber.pl