Date:
21.04.2021, 11:00 - 12:30
Location:
Online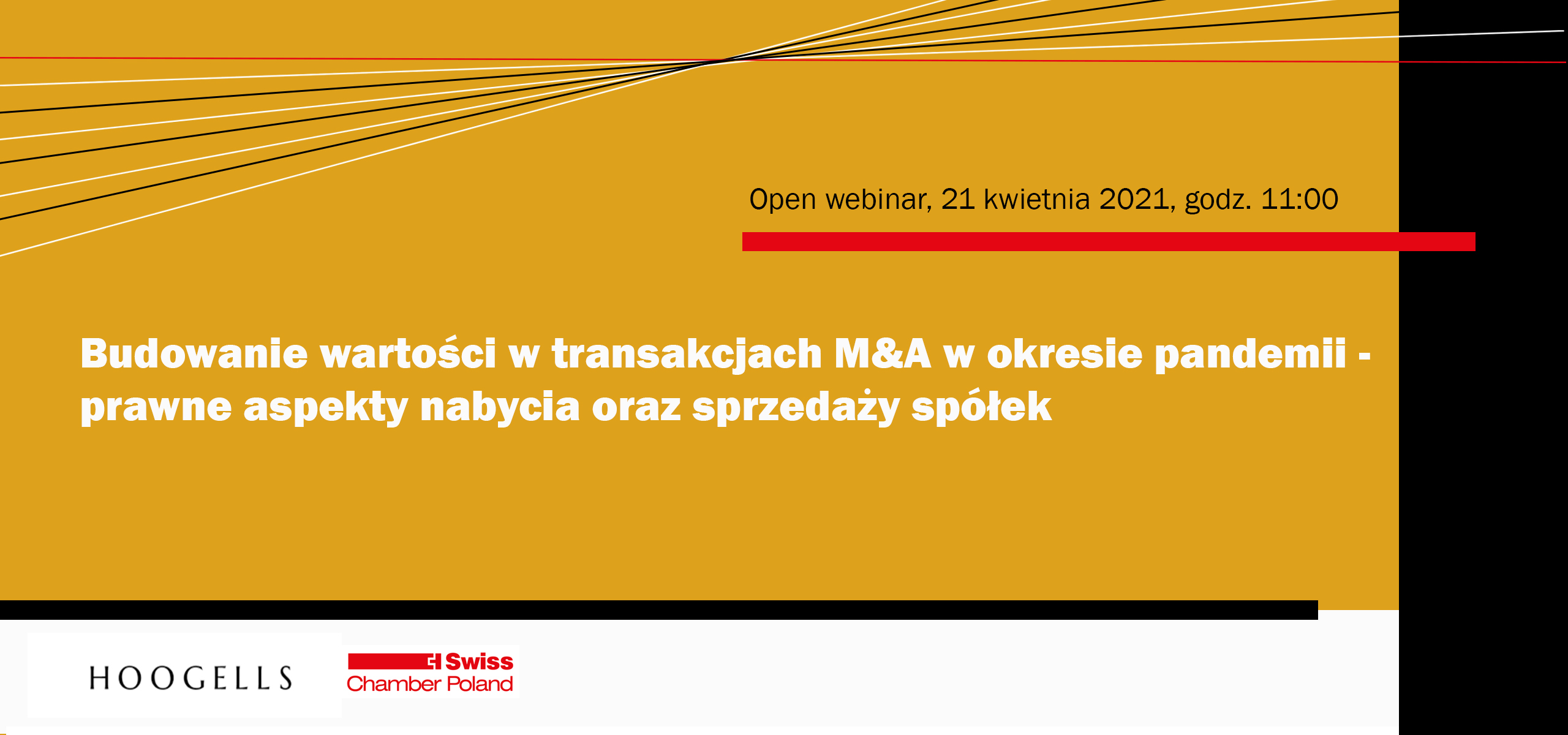 It is with great pleasure that we invite you to the Open Webinar, the topic of which will be
Building value in M&A transactions during the pandemic - legal aspects of acquisition and sale of companies
. The event will take place online
on April 21, 2021 at 11.00
.
The content partner of the event will be
HOOGELLS.
The SARS-CoV-2 virus pandemic significantly affected the size, structure and nature of M&A transactions.
However, there are industries and sectors that have benefited from the current Covid-19 situation.
These circumstances are of great importance for the practice of trading.
The webinar will be conducted by
Mirosław Metych, Partner, Head of M&A at HOOGELLS,
who will discuss the following issues:
▪ Can M&A transactions create additional value for investors during a pandemic?
▪ Which sectors are benefiting from the current Covid-19 situation?
▪ Key opportunities and risks in M&A transactions in the time of coronavirus, from the sell-side, buy-side and
the target entity.
▪ Covid-19 and M&A Transactions from the perspective of financing entities (banks) and investment companies.
▪ Coronavirus and investment exit timing - formal and legal aspects