Date:
29.09.2022, 09:30 - 11:30
Location:
We are pleased to invite you to the next Finance & Tax Forum event:
"New legal challenges in the current political and economic reality".
The Hoogells Law Firm will be the Content Partner and Host of the meeting. This time the meeting will take the form of a business breakfast and will be held on
September 29, 2022. from 9:30 to 11:30 at the Hoogells Law Firm.
Participation in the meeting is free of charge. The number of places is limited, the order of applications decides about the reservation. If you are interested in participating, please contact us at mb@swisschamber.pl
Agenda of the meeting: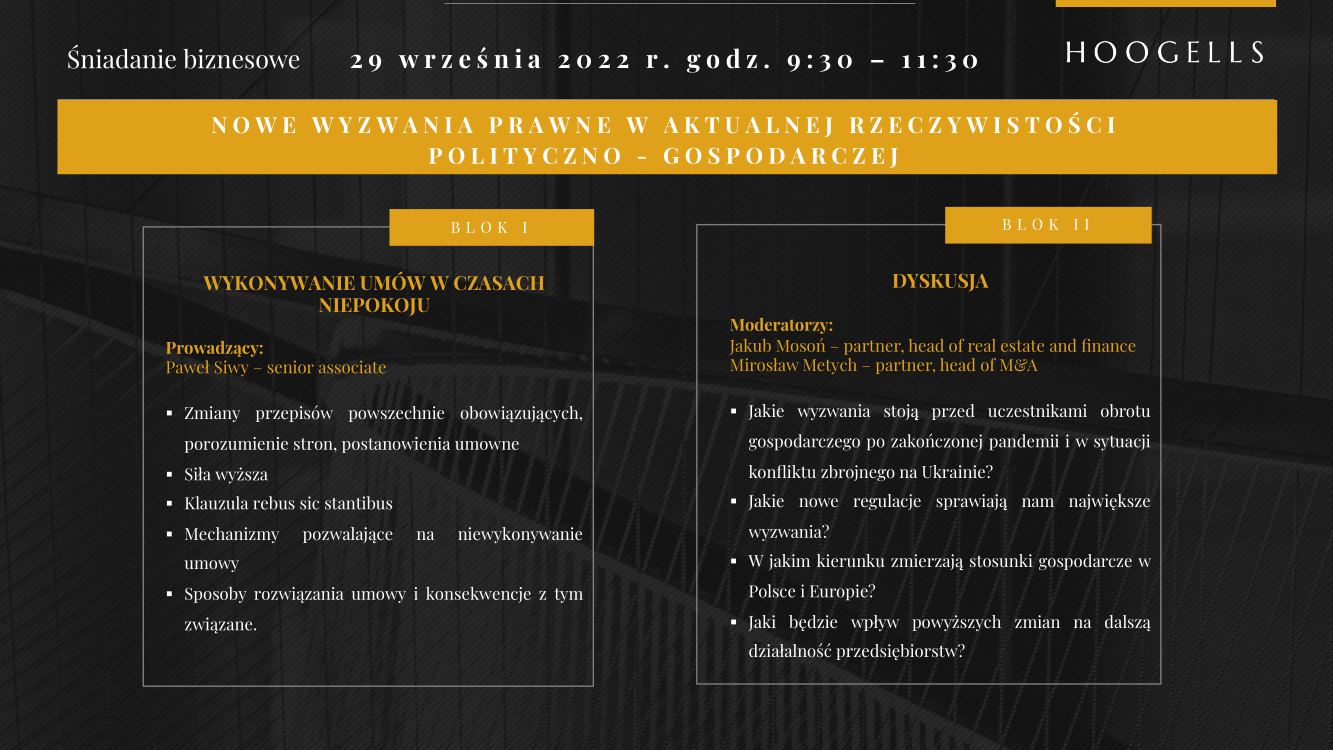 We would like to kindly inform you that by expressing consent to participate in the "Business Breakfast" event, persons participating in the event consent to the processing of their personal data by Hoogells, including name, surname, position, e-mail address and telephone number for the purpose of organizing the above-mentioned event, as well as for marketing and promotional purposes of the Law Firm, in accordance with the content of the information clause available at this
LINK
.