Date:
30.09.2021, 11:00 - 12:00
Location:
Online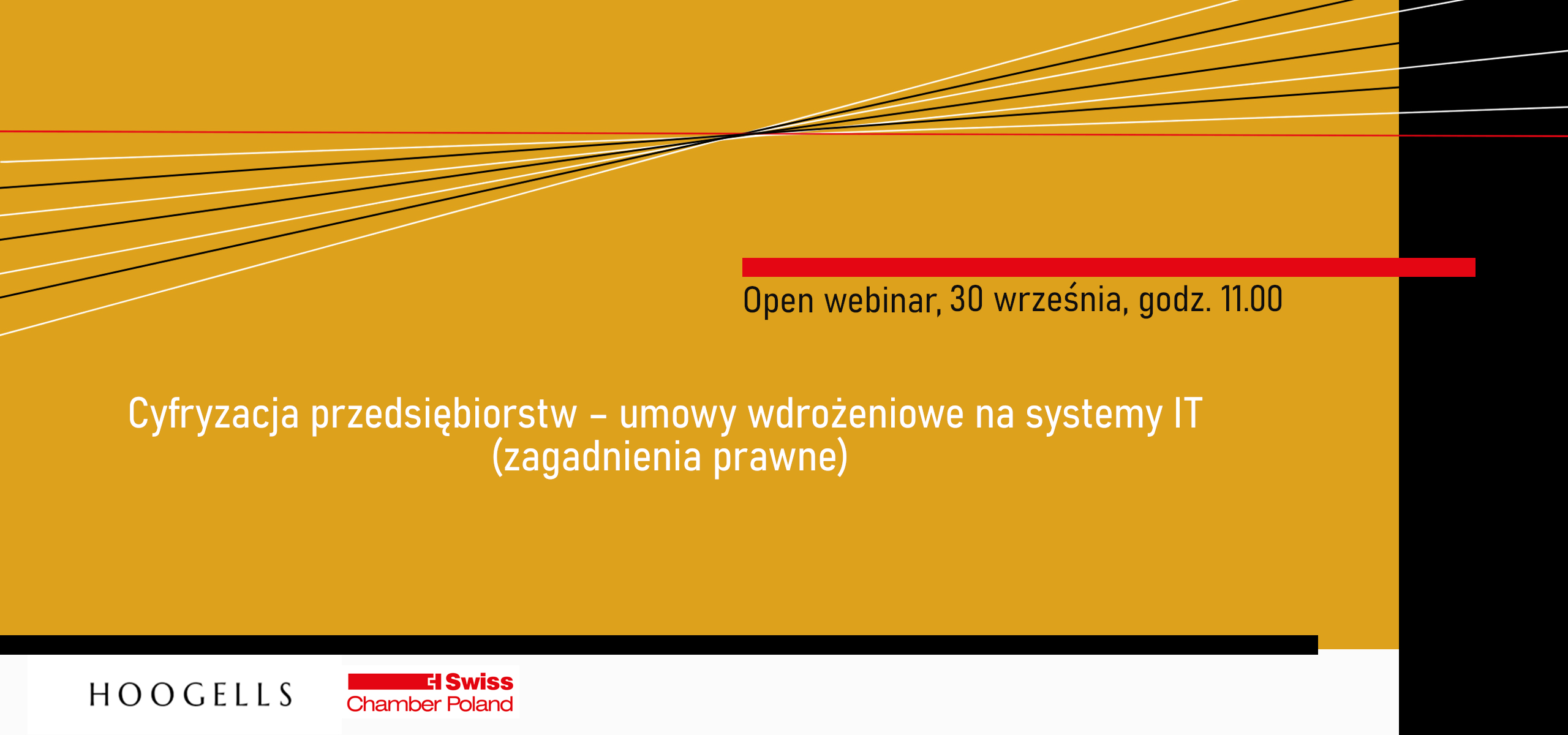 We cordially invite you to the Open Webinar:
Digitization of enterprises - implementation contracts for IT systems (legal issues)
. The content partner of the event will be
Hoogells.
The meeting will be held on
September 30, 2021 at 11.00
.
Agenda of the event:
IT implementation contracts - challenges of digital transformation.
Basic models of implementations in the IT area:
a) Waterfall (cascade implementation)
b) Agile (implementation based on agile methodology)
c) Hybrid (hybrid implementation).
Selected risk areas in implementation contracts, including:
a) the subject of the contract
b) acceptance procedure
c) change management procedure
d) liability issues
e) copyright
f) subcontractors.
Service Level Agreement.
Participation in the event is free of charge. If you are interested, please apply to the following address: mb@swisschamber.pl