Date:
28.04.2022, 18:00 - 22:00
Location:
Showroom Franke Polska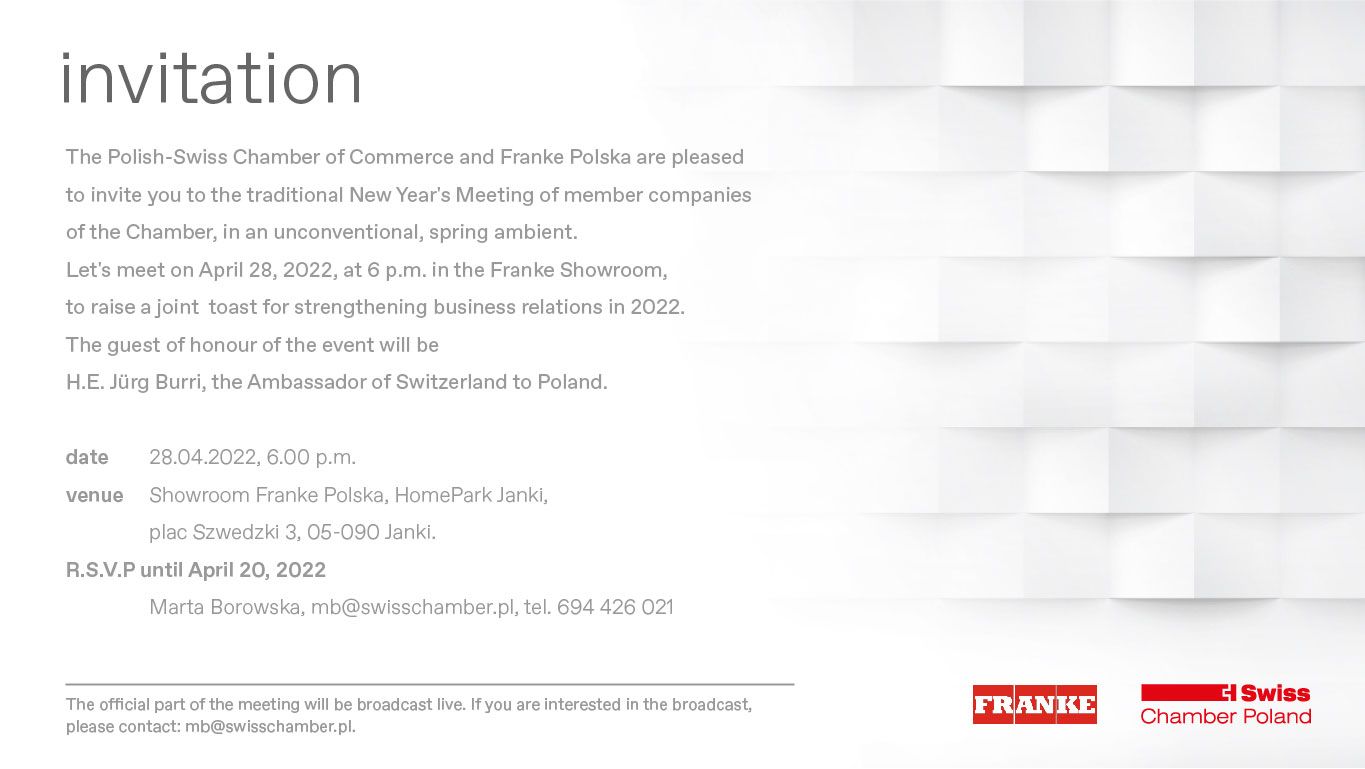 We are pleased to invite you to the traditional New Year's Meeting of the Polish-Swiss Chamber of Commerce. This year, the partner of the event will be the company
FRANKE POLSKA
and it is in the
Franke Showroom that we will meet on April 28, 2022.
The April date of the event results from a pandemic situation - we want all members of the Chamber to be able to participate in the event in a safe and calm atmosphere
More information about the event will be available soon. For now we invite you to mark the above date in your calendars.