Wednesday, 15 June 2022
9 am-10 am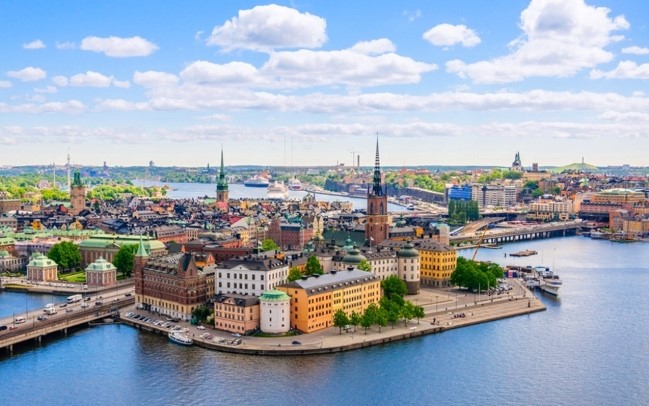 Join us at our Breakfast and find out:
Is it closer from the Tri-City to Karlskrona in Sweden than to Warsaw?…

Where did the smorgasbord originate from and is it really from Sweden? Does it include meatballs and herring?
Why do Swedes love nature so much and what are their feasting traditions?
What words and concepts define the Swedish people and why should you FIKA?
Why is silence not just golden for Swedes, but something more, and why can you get mustard in the pharmacy?
Malgorzata Musinska-Kubis, who lived and worked in Sweden for almost 7 years – first as a diplomat at the Polish Embassy in Stockholm and then in business – will tell you about the peculiarities of Sweden, its beautiful nature, cities, customs and, above all, people. Małgorzata currently lives in Warsaw, where she works for a Polish chemical company in the supply chain division. She combines her work with her passion – she is also an Intercultural Competence and Business Coach, cooperates with Swedish-Polish Chamber of Commerce in Stockholm, is a member of SIETAR, and recently started recording podcasts.
The meeting will be held in Polish.
To confirm your participation, please contact:
Timea Balajcza, spotkania@balajcza.pl
tel.: +48 601 913 446
By signing up for the webinar, you consent to receiving marketing information from BALAJCZA sp. z o.o. and the processing of personal data in accordance with the Data Protection Policy published on the website balajcza.pl

Please be informed that the participation in the "Online Breakfast with BALAJCZA" and "Online Workshops with BALAJCZA" is tantamount to consenting to the use and dissemination by the organizer, i.e. BALAJCZA sp. z o.o. (KRS 0000659805), of the image of the persons participating in the "Online Breakfast with BALAJCZA" and "Online Workshops with BALAJCZA" provided for in Article 81 of the Act of February 4, 1994 on Copyright and Related Rights.