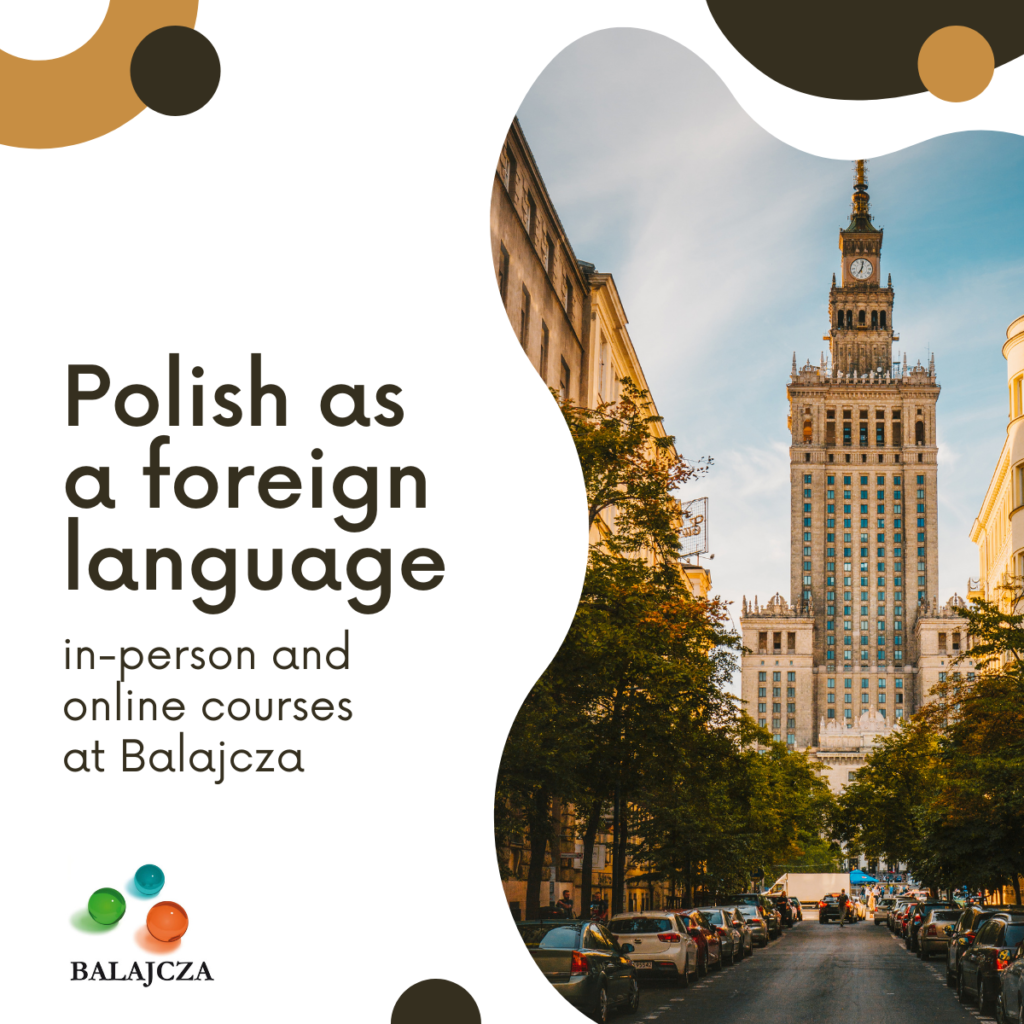 Today, learning a foreign language is a necessity. However, for many people it is not English but Polish that is now a priority.
Lately, we have been receiving numerous questions about a Polish language course, to which we reply: "Yes, by all means!" We have been successfully teaching Polish as a foreign language for several years now, also online.
Teaching Polish as a foreign language is completely different to teaching it to native speakers. A teacher who conducts this type of class must have an appropriate glottodidactic background.
Therefore, native speakers at Balajcza are also experienced language teachers. Thanks to this, they are able to adjust the level of classes to the needs of foreigners who are taking their first steps in Polish. The participants can start using their first phrases quickly and stress-free.
We offer individual and group classes, which we conduct at a location of your choice or completely online.
When conducting classes for companies, we adjust the course to specific positions so that the students can communicate freely and effectively in their everyday work.
If your organization is now facing a language challenge, contact us. We will give you all the information you need and, once the decision has been made, we will organize the course.
timea.balajcza@balajcza.pl
Tel.: 22 643 47 94, 98; Mobile phone: +48 601 913 446