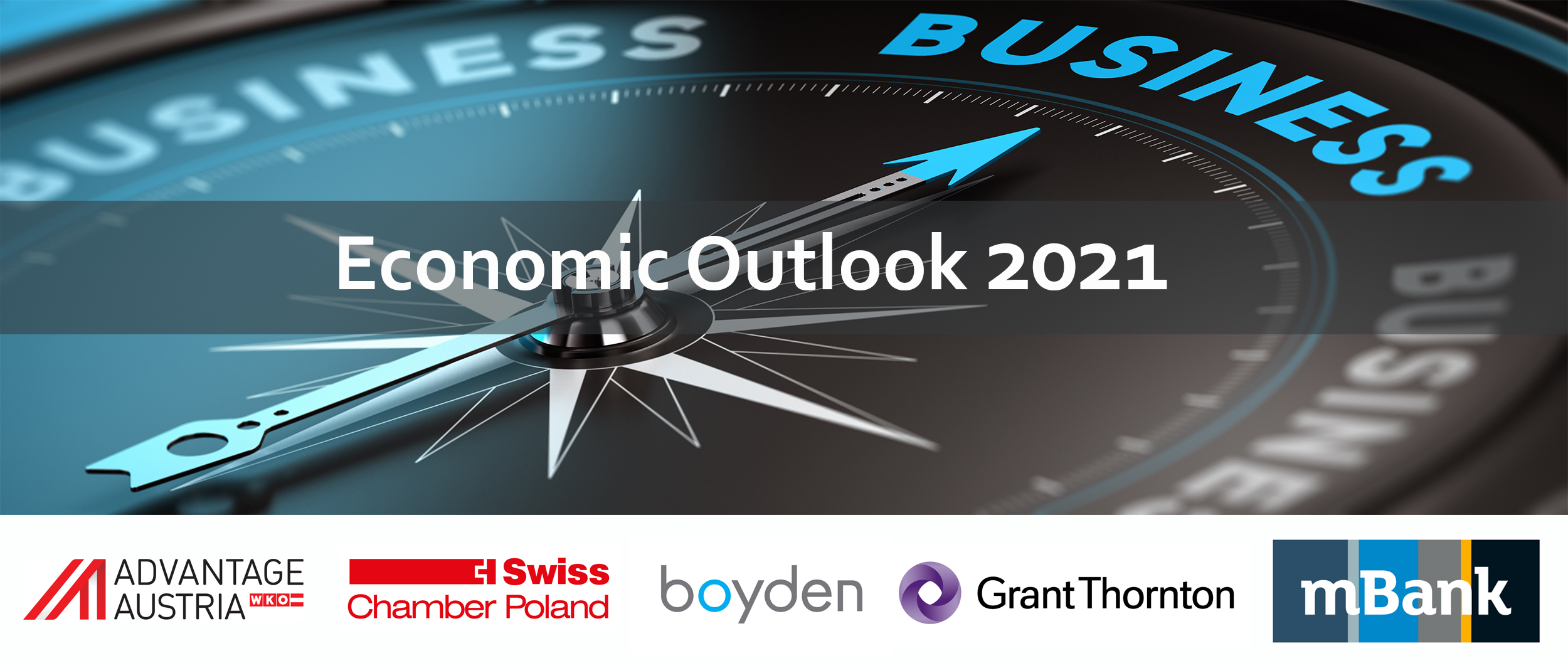 Economic Outlook 2021 is behind us! On December 3, 2020, at 11.00, the 9th edition of the conference began.
At this year's edition, we could listen to experts from mBank, Boyden Polska and Grant Thornton. The topic was the forecasts for 2021. both from a macroeconomic, regulatory and labor market perspective.
Their knowledge and experiences  shared with us:
– Marcin Mazurek, Chief Economist, mBank – Keynote: Economic Outlook for 2021
 – Zbigniew Płaza, Managing Partner, Boyden Poland – Reality after Covid-19 – New challenges on the labor market in Poland
– Marcin Diakonowicz, Partner, Head of Warsaw Audit, Grant Thornton – "Regulatory perspectives. What legal and institutional changes could rock your business in 2021. "
* You can see presentations prepared by experts by clicking on the title of the presentation.
After the official part, discussion sessions were held, during which participants could talk to experts. At the end, each participant could take part in networking and thus get to know and exchange contacts with other conference participants. Once again, we would like to thank all the Partners and Participants of Economic Outlook 2021 for being with us!