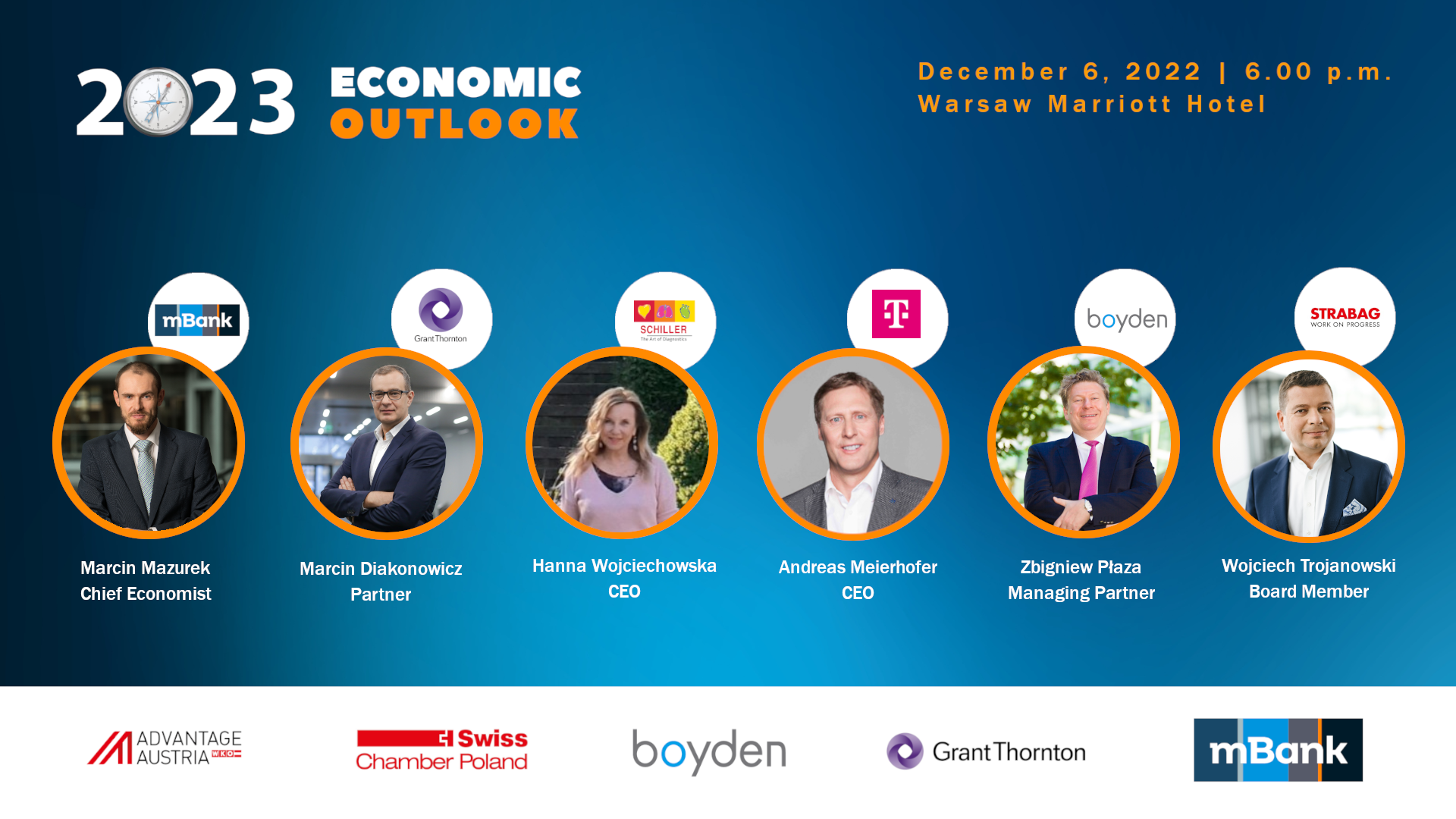 Thank you all for participating in the Economic Outlook 2023 conference. We are glad that you were with us once again to talk about economic forecasts for the coming year 2023.
Special thanks go to our Partners: Boyden Poland, Grant Thornton and mBank, as well as to the speakers of the conference, thanks to whom it was possible to organize this interesting and necessary event.
Traditionally, the conference began with a speech by Mr. Marcin Mazurek, Chief Economist at mBank, whose conclusions and forecasts were the starting point for the panel discussion. The following speakers spoke in the panel: Hanna Wojciechowska, CEO and Member of the Management Board of SCHILLER Poland, Andreas Maierhofer, CEO at T-Mobile Polska, Wojciech Trojanowski, Member of the Management Board at Strabag, Marcin Diakonowicz, Partner, Head of Warsaw Audit, Grant Thornton and Zbigniew Płaza, Managing Partner, Boyden Poland. Thanks to such a diversity of industries and companies, the discussion allowed to present a wide range of perspectives and challenges that business is currently facing. We would also like to thank Pablo Padrutt, Head of the Economic Section of the Embassy of Switzerland in Poland, who perfectly summed up the entire discussion with a conclusion about the need to "think in scenarios" in the face of such an unpredictable geopolitical and economic situation.
We invite you to watch the photo report from the event. If you have any questions, please contact us: mb@swisschamber.pl