Date:
07.11.2022, 18:00 - 21:30
Location: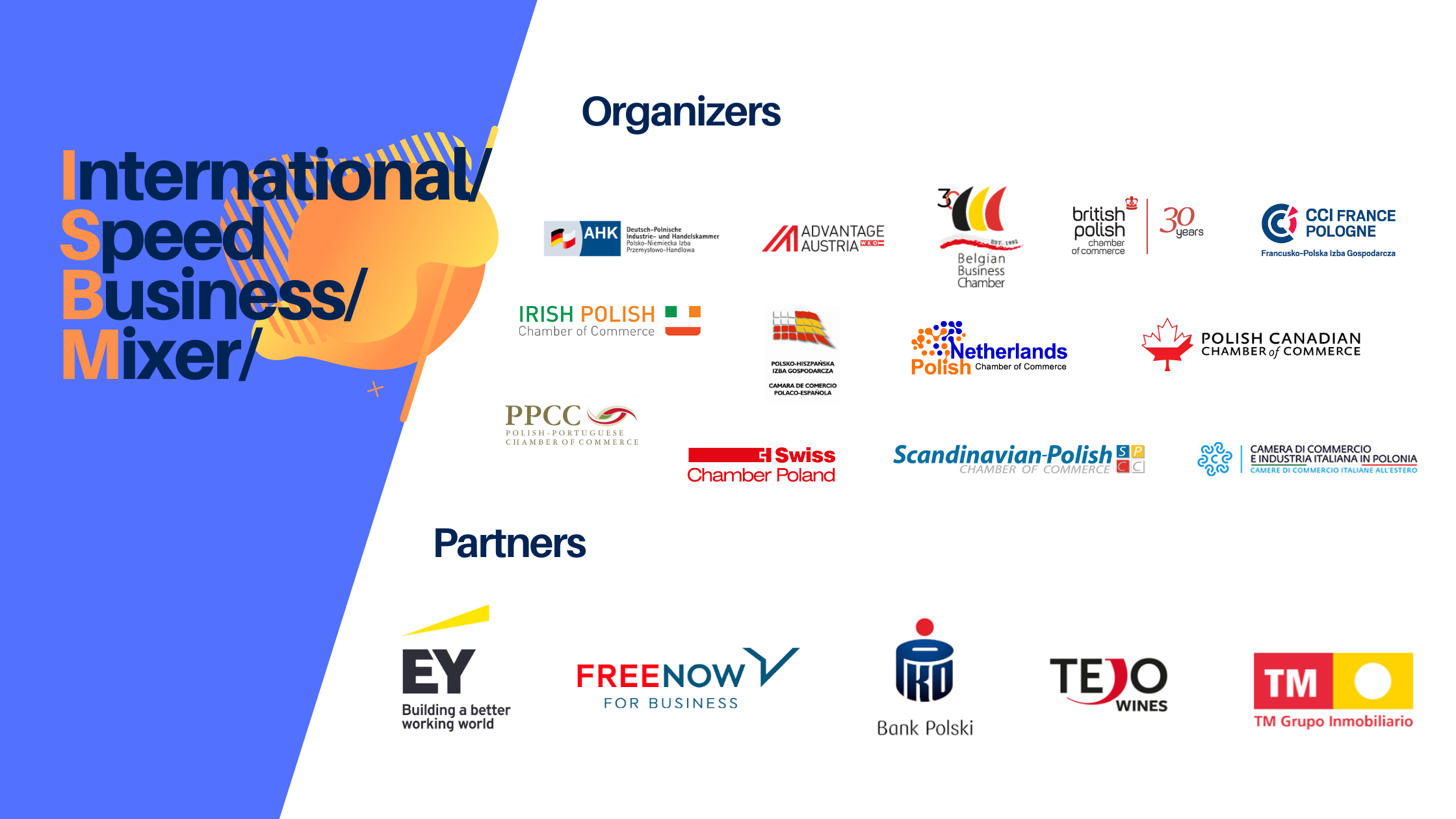 The Polish-Swiss Chamber of Commerce along with 12 other bilateral chambers are pleased to invite you to the next International Speed ​​Business Mixer:
November 7, 2022
time. 18.00 - 21.30
InterContinental Hotel, Warsaw
ul. Emilii Plater 49, 00-125 Warsaw
Speed ​​Business Mixer is the only formula where companies can reach a wide range of business customers with their offer thanks to cooperation between a dozen international bilateral chambers.
Speed ​​Business Mixer will consist of 3 sessions of 20 minutes each. We will try to organize the event in a way that best meets your expectations. When registering, please fill in a form with information about whom you would like to meet (and which topic / industry interests you the most).
Agenda:
17.30 - 18.00 Registration
18.00 - 19.30 Welcome and Speed ​​Business Mixer
19.30 - 21.00 Networking Business Drink
***
Participation in the meeting for companies associated in the Swiss Chamber is free.
The cost for non-member companies is PLN 360 + VAT.
***
Please note that we can only accept 1 representative from each company on the Speed ​​Business Mixer. Other company representative can join Networking Business Drink.
***
Please register by November 2 at the latest.
***
Please note: registration is binding. If you do not cancel by November 3 and do not arrive
for the meeting, you will receive an invoice in the amount of PLN 200 net.
In order to register please click the following link:
The registration for the event is tantamount with the acceptance of the Event Regulations.
In case of questions please feel free to contact us: mb@swisschamber.pl