Date:
22.06.2021, 09:00 - 12:00
Location:
Online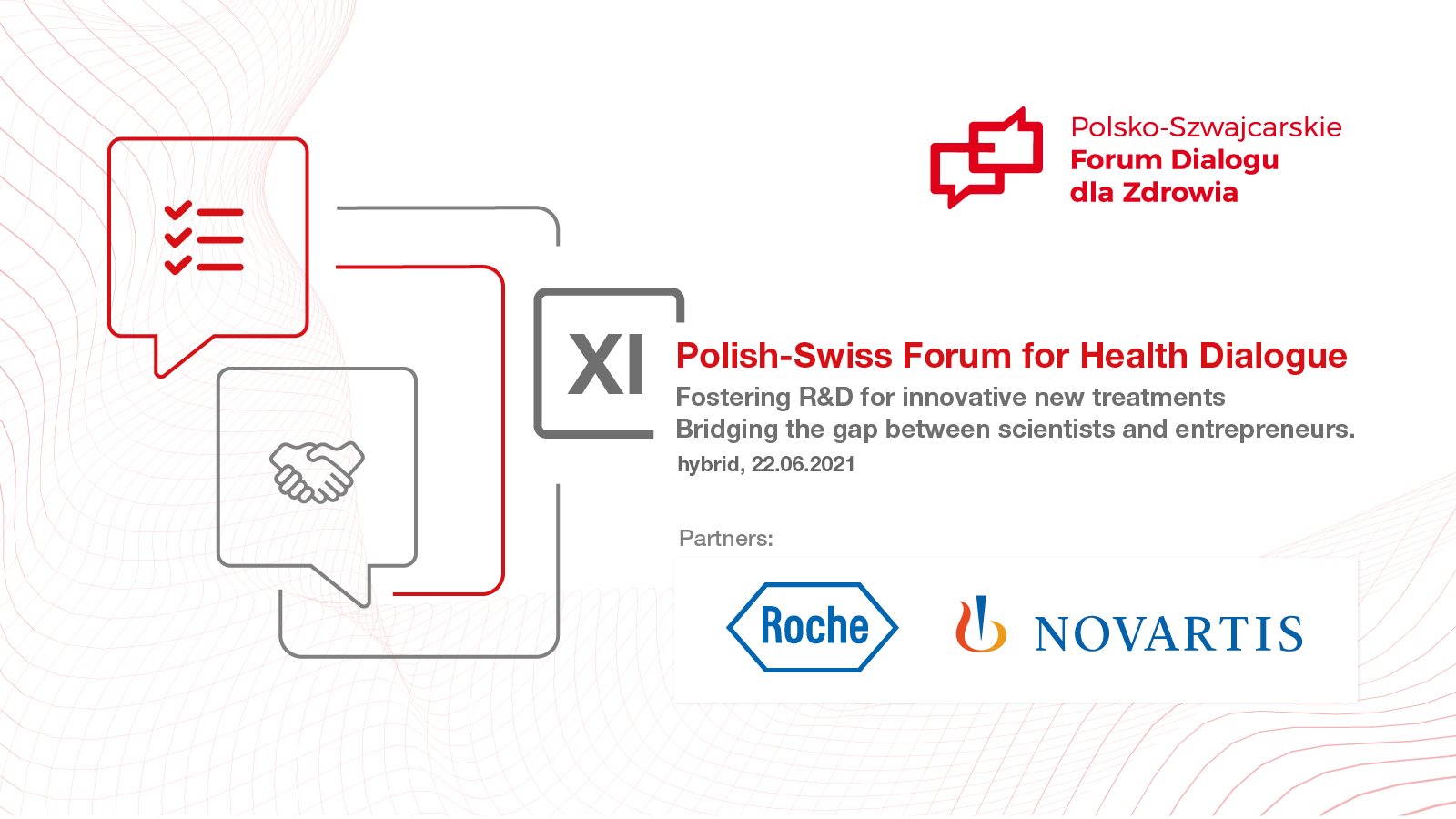 The Polish-Swiss Chamber of Commerce and the Swiss Embassy in Poland are pleased to invite you to the 11th edition of the
Polish-Swiss Forum for Dialogue for Health,
which will be held in a hybrid form (if the situation permits)
on June 22, 2021.
The event will be held under the patronage of the Ministry of Health and the Ministry of Development, Labor and Technology.
The theme of this year's Forum will be:
Fostering R&D for innovative new treatments – Bridging the gap between scientists and entrepreneurs.
More information and registration form are available at:
www.wspolpracadlazdrowia.pl
The partners of the event are Nowartis Poland Sp. z o.o. and Roche Polska Sp. z o.o.