Polsko-Szwajcarska
Izba Gospodarcza
warM Ukraine. Power generators for hospitals
Wybrana lokalizacja
Różne lokalizacje
status: w toku
termin: 11.22 - 02.23
partner: Fundacja Forum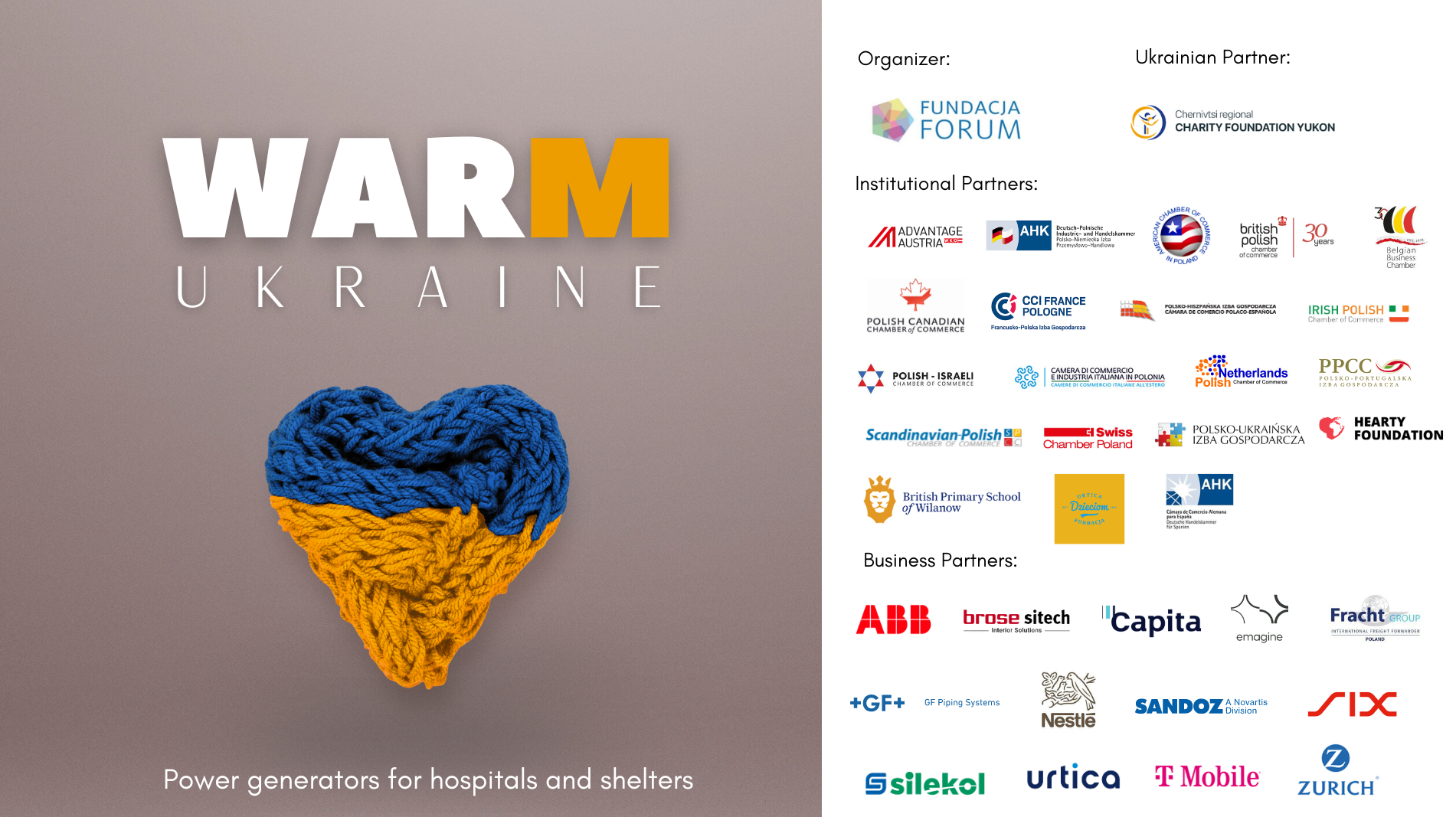 Following Russia's attacks on energy infrastructure, many hospitals, orphanages and refugee shelters have lost their ability to heat their rooms.
From our friends at the Chernivtsi Regional Charity Foundation Yukon, we got the news of the desperate situation of two local hospitals: City Clinical Maternity Hospital No. 2 and Chernivtsi Regional Psychiatric Hospital (where the children's ward, intensive care ward and general ward are currently without heating.)
The warM Ukraine campaign was launched in November 2022. Its goal was to secure hospitals and shelters in Ukraine with power generators. The first stage was to deliver the generators to two hospitals in Chernivtsi. After 4 months of the campaign, the necessary equipment was delivered to 6 hospitals and one water pumping station (supplying 4000 people, including a hospital).
We encourage you to read the warM Ukraine campaign report and see, how much we achieved together:
In case of any questions, please contact: mb@swisschamber.pl