Date:
03.12.2020, 11:00 - 12:30
Location:
Online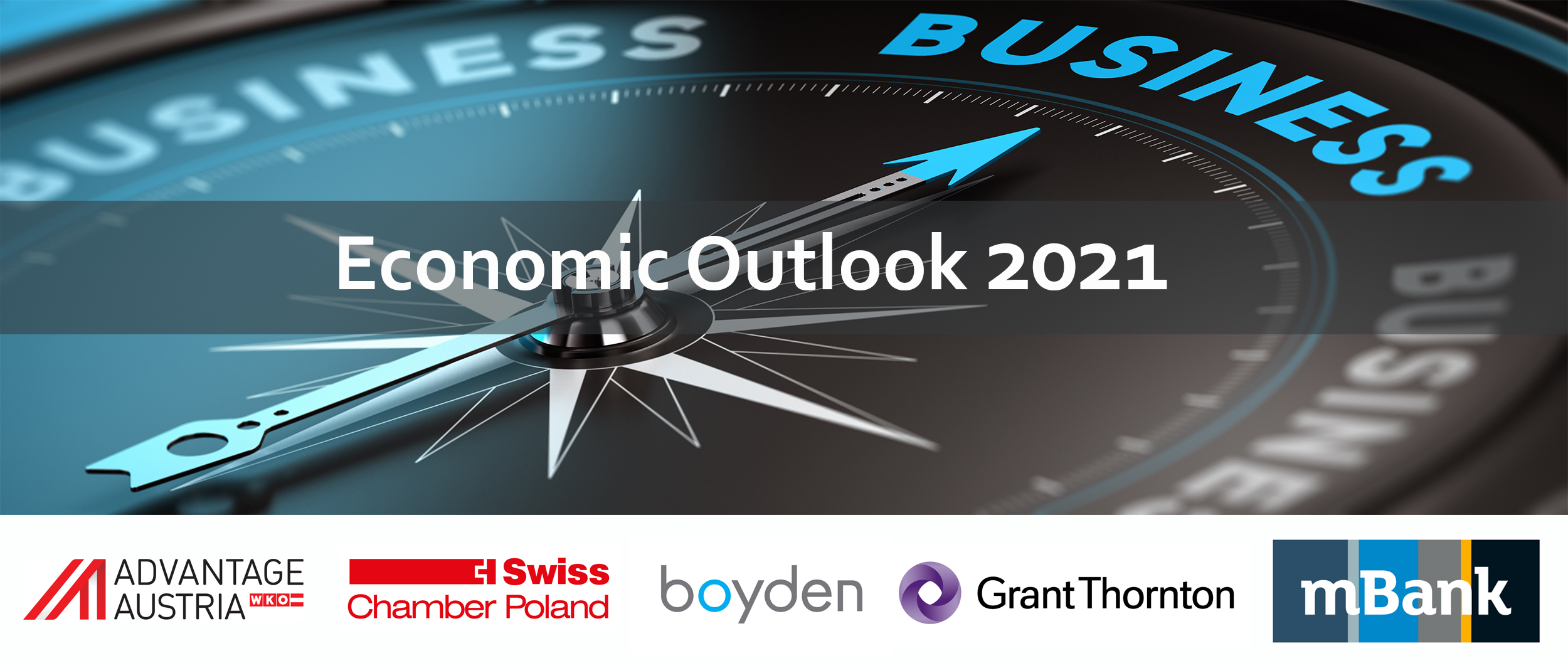 We would like to invite you to the next edition of the online conference Economic Outlook that will be held on December 3,
2020
. The meeting is organised together with Advantage Austria and companies: Boyden, Grant Thornton and mBank. 
This year, the meeting will be held online.
Registration for the event is possible at this link.

Rejestrując się wyrażasz zgodę na zapisy REGULATIONS.
We will be grateful for registering as soon as possible, no later than December 2 at 15.00. This will allow us to send tutorials explaining how to efficiently use the platform to interested parties.
Agenda of the meeting:
11.00 – 11.05
Short introduction to the platform
11.05 – 11.10
Official welcome
11.10 – 11.20
Keynote:
Economic Outlook for 2021
Marcin Mazurek,
Chief Economist, mBank
11.20 – 11.30
After Covid-19 - New Challenges on the Labour Market in Poland
Zbigniew Płaza
, Managing Partner, Boyden Poland
11.30 – 11.40
Regulatory outlook. What legal and institutional changes
could shake your business in 2021
Marcin Diakonowicz
, Partner, Head of Warsaw Audit, Grant Thornton
11.40 – 12.30
Discussion, Q&A sessions with Partners
12.30 - 13.00
Optional (for interested only) - networking - 3-minute one-on-one meetings with randomly selectet participatns of the event.
See you there!
Links to tutorial showing how to use the online platform during Economic Outlook:
See instruction in pdf